How 2021's Biggest Mobile Game Trends Are Showing in Casual Games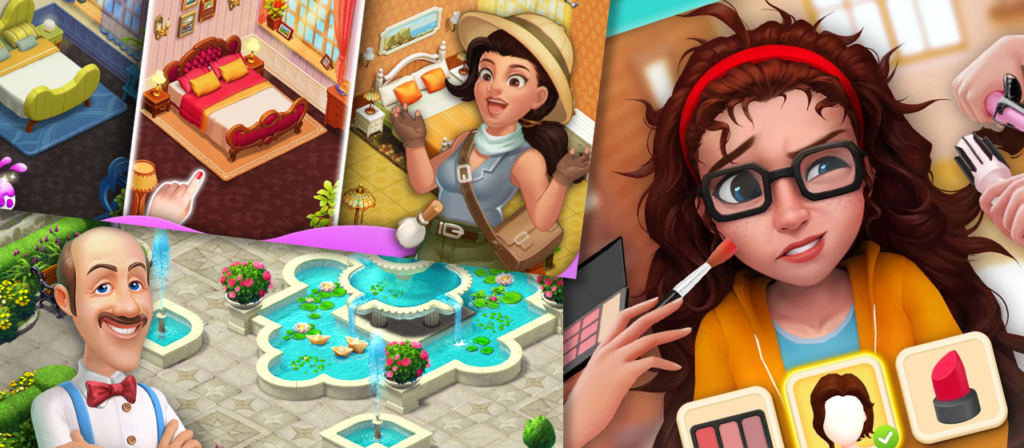 We have recently witnessed interesting mobile gaming trends, such as the rise of social features and genre mashups, whose emergence and adoption have been more or less influenced by the changes that were brought by the global pandemic and post-IDFA world. Therefore, we thought it could be interesting to take a look at how these trends are currently manifesting in casual games.
Meta elements are becoming a more essential part of casual games
Traditionally, casual games have been all about core gameplay:
Easy to learn → get into the game right away
Easy to hop in and out → a way of relaxing/spending time
They don't require too much effort to play and enjoy
Moreover, casual games' focus has been on monetizing the core game:
Boosters to reduce the difficulty
"Continues" to avoid losses
Extra lives/energy to continue playing
Now we're starting to see the hybridization trend in casual games through the rise of meta-game. If you're unfamiliar with the term hybridization, by this, we're referring to the merging of two or more genres to create an entirely new kind of gameplay experience.
The most significant reason for the exponential growth in hybrid mobile game design is iOS 14.5 and IDFA. Still, in the case of casual games, the increased adoption of meta elements is also due to the maturation of the casual mobile game scene. Especially midcore elements have found their way into casual games (and vice versa). That said, the core game is still the primary focus in casual games, but introducing more meta elements has definitely opened ways to bring more sense of progression and diversity for the players.
Examples of meta elements in casual games:
Collectible items/characters (stickers, mascots, vanity items)
Light upgrading mechanics of items, characters used in the core gameplay
Light construction mechanics (decorative or small boosts)
Narrative elements to bring a sense of immersion and progress
Social features and communities are becoming more popular and common in casual games
Traditionally, deeper social mechanics have been associated with midcore games.
Midcore games – Social features are one of the biggest building blocks of all the game systems.
Complex social features important part of practically ALL top midcore games
Deep guild systems with lots of mechanics (guild shops, currencies, co-ops, etc.)
Games often revolve heavily around playing with your guildmates (4X strategy, many RPGs, etc.)
Casual games – Generally focus on the core action layer with very light (if any) social interaction.
Sending help in match3 games
Chatting/emojing in slots and poker
Visiting your friends' farms in tycoon games
Now, these deeper social mechanics, like co-ops, guilds, and social live events, have started popping up in all types of casual games! As noted in our 2021 trend forecast, we're seeing more and more mobile games adding spaces where people can interact with each other, and casual games are no exception in this matter.
Players (and people in general) are looking for social interaction and a sense of "digital togetherness", which has resulted in the popularity of social gaming and playing together with other people (→ communities). Even though casual gamers are not as competitive-minded as midcore players, they still enjoy light competitiveness especially as a part of a team.